PERFORMING DEFIANCE 2015
Commissioned series of "performance photographs" by the Danish Statens Kunstfond.

These photographs were shot onsite, by photographer Clare Britt, on the occasion of the live performance "Performing Defiance" as part of the RAPID PULSE INTERNATIONAL PERFORMANCE ART FESTIVAL, Chicago, Illinois.

This series of 5 images were created by artist Mary Coble.
---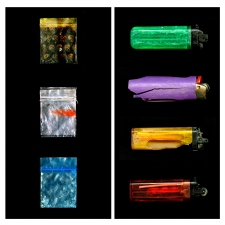 CRACK BAGS AND LIGHTERS 2012
If looked upon critically crack bags and lighters have the potential to point towards crucial issues of abuse, poverty, violence and racism.

The series was commissioned as part of the International Photography Festival in Odense, Denmark.
---
---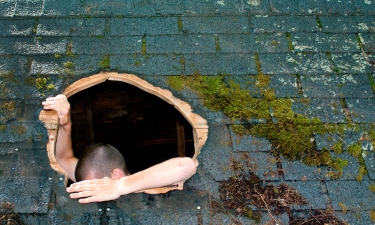 FROM ASCENSION/IMMERSION 2011
Collaboration with Blithe Riley
---
---
---
---
---
---